Our Hours:
The Rainbow is open from 7.30 am to 5.30 pm, Monday to Friday, but in the case of necessity we can accomodate children from 7 am to 6 pm - it's best to discuss your individual needs with us. Minimum attendance is 3 hours, twice a week. We try to be flexible to meet the needs of our families, so if you need to extend hours from time to time, then usually this is no problem. We open all year apart from statutory holidays, and over Christmas and New Year we close for about 3 weeks.
Our Fees:
Our fee structure is as follows:
6 months-2 years = $6.00/hour. If booked for over 20 hours per week = $5.70/hour
3 years and up: 20 free ECE hours (max 6 hours/day), then $6/hour
We offer a 10% discount for the older child, providing they are not receiving any free hours (including 20 ECE hours)
Payment is required two weeks from the date of the invoice (unless prior arrangement has been made with the Centre Manager or Office Administrator).

Work and Income childcare subsidies may be available to you – we can provide information regarding eligibility, or
Ph 0800 559 009 to enquire directly.
When your child is absent their normal fee is charged to hold your child's space. This is standard practice in Childcare Centres to cover ongoing costs, as staffing levels must still be maintained. If you drop off earlier or pick up later than your booked time you may also incur extra charges.
We offer a 3 week fee free holiday period, minimum 1 week - this must be advised 1 month in advance.
For early drop offs/late pick ups outside of booked hours, penalty fees do apply if reasonable notice is not provided - this fee is $15/15 minutes.
On Arrival
When you're starting at The Rainbow, it's important that you plan to have at least 3 sessions, before your child starts, where you stay with your child and help them settle and explore. This way we also all get to know each other. These transition sessions are free.
When you arrive each day, please make sure you sign and put in the time of arrival on the Attendance Register at Reception. Please also do this when you leave. This is a Ministry of Education requirement, and necessary for Emergencies. .
If alternative arrangements are to be made for the child leaving the Rainbow, please let us know; phone us on 327-3232 or 0212333504.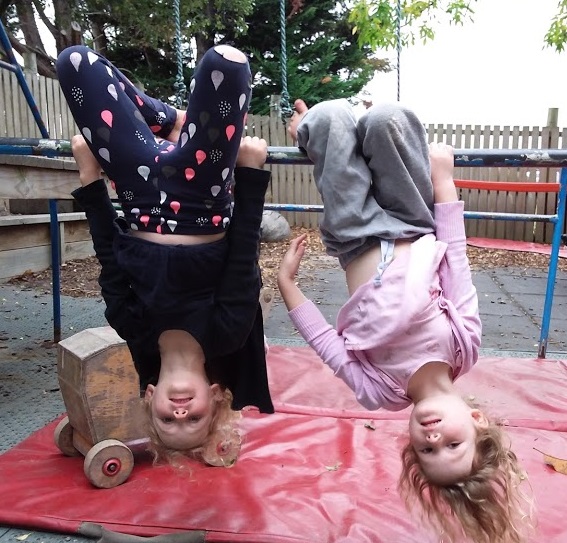 All other important information is contained in our Enrolment Pack - and we're available to answer any questions you may have at any stage of the process.